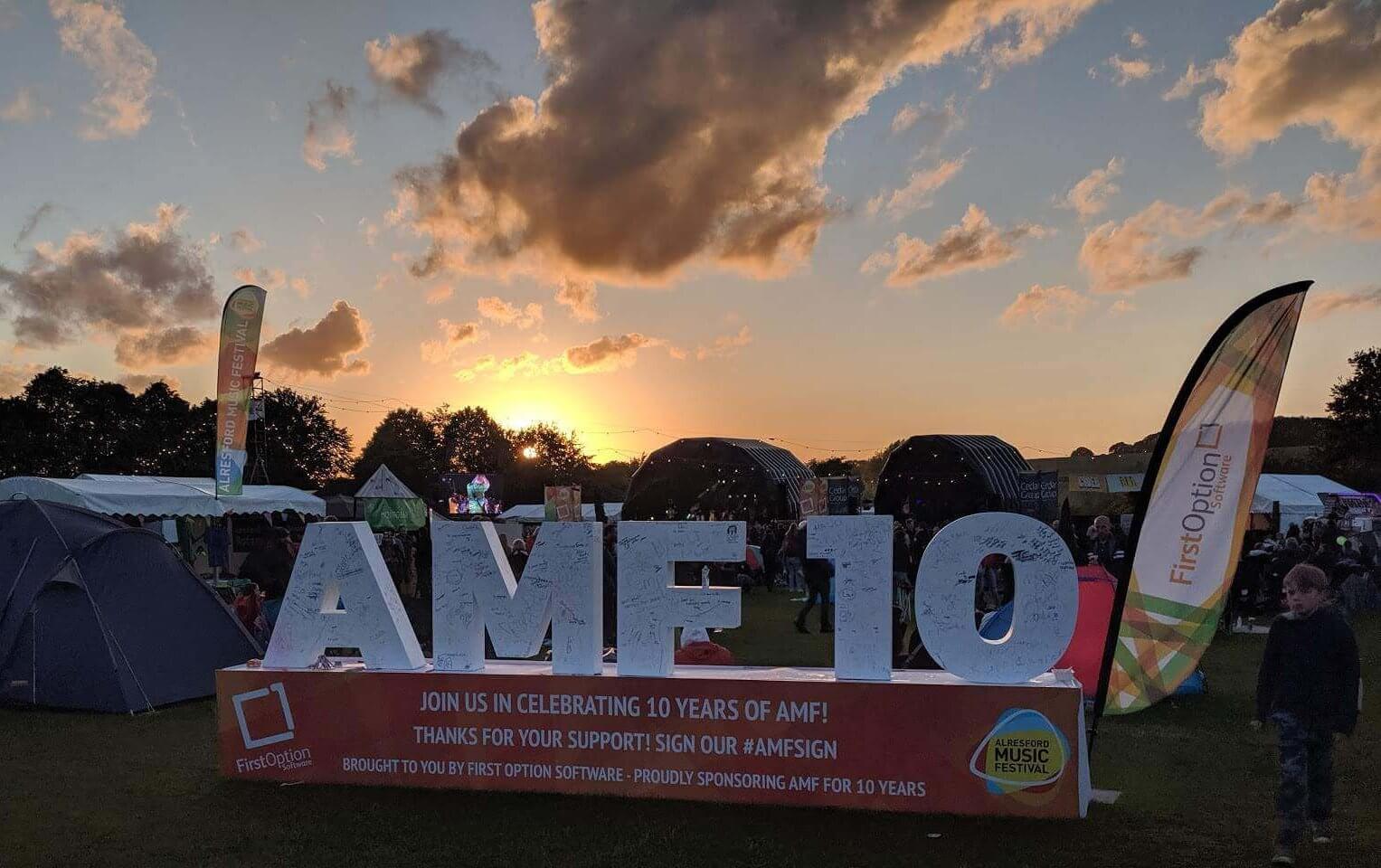 Started by a small team of friends that had a joint desire and vision for a local music festival it was 10 years ago this month that we stepped in at the last minute to provide the crucial sponsorship boost to enable the inaugural Alresford Music Festival to go ahead.  We loved the passion and hard work that the team were putting into making it a success so wanted to be a part of it while bringing something new to Alresford.
Moving from the local school grounds to bigger grounds at Arlebury Park in 2012, enabled AMF to spread its wings and be taken more seriously.  With improvements being made each year the festival has really matured, with camping, shuttle buses and free family entertainment massively boosting the breadth of its attraction.
Alresford Music Festival remains a family oriented festival with an eclectic mix of music that appeals to a wide audience, ensuring there's something for everyone to enjoy.
With over 4000 festival goers attending this year, despite some heavy downpours on the day, it's come a long way from the grassroots festival of 2009.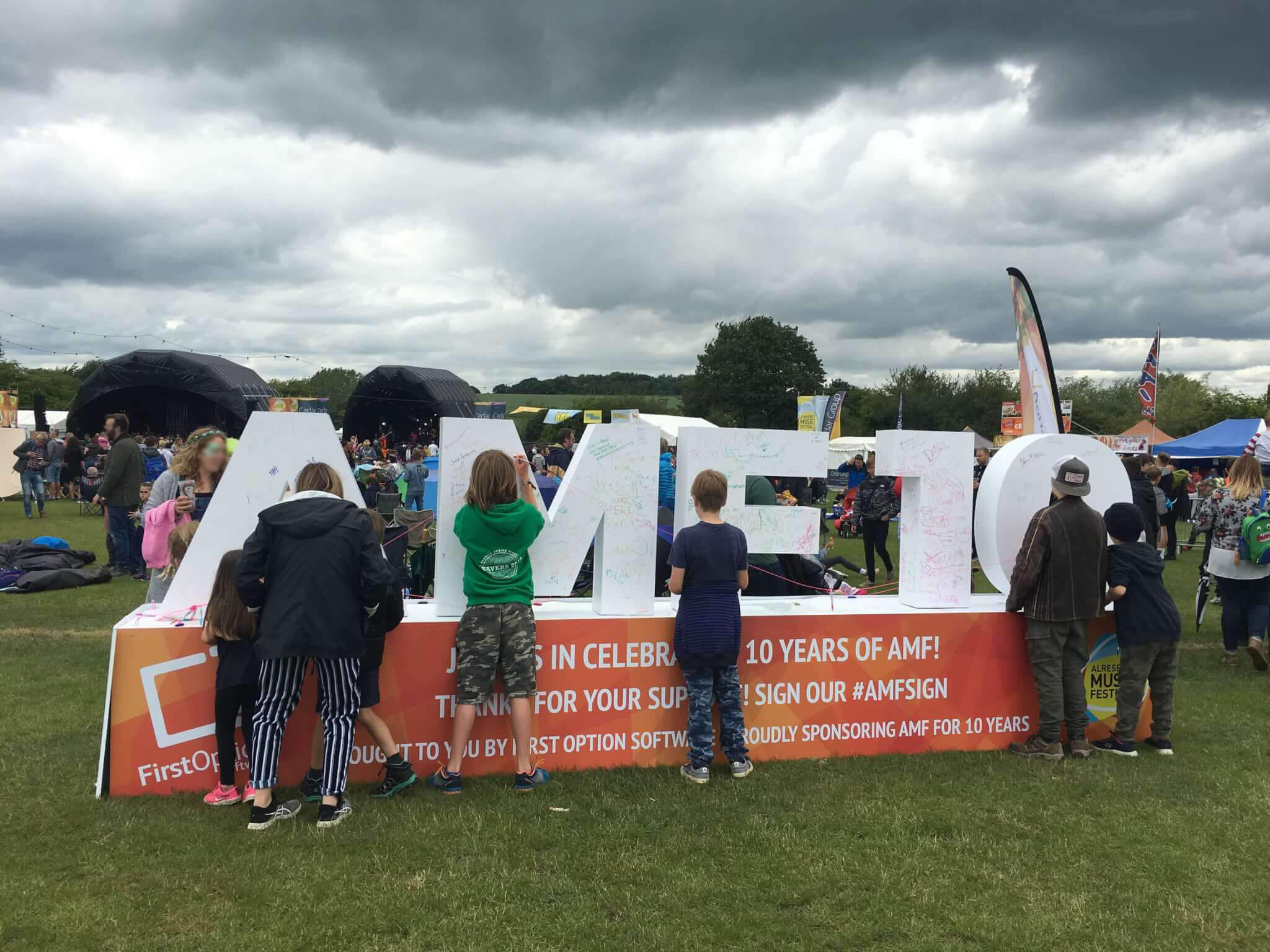 To mark the occasion, we created a commemorative 3D sign for festival goers to write their messages of thanks and support. It seemed to go down well, with hundreds wanting to record their involvement in the festival by adding their mark.
We love nothing more than a success story and are proud to have been involved in such a success from the very beginning.